Hospitals, insurance companies, medical device manufacturers, government agencies, nonprofit organizations, and other businesses in the healthcare field need professionals with a solid understanding of the laws and regulations shaping their industry. Maryland Carey Law's Master of Science in Law specializing in Health Care Law addresses the critical need for legal education across multiple sectors of this large, complex and rapidly changing industry.
During your first year, you will complete five core courses as well as an in-depth survey in Health Care Law. In your second year, you will take seminars focused on Health Care Law in such topics as:
Affordable Care Act
Public and private insurance regulation
Regulation of health care facilities
Provider-patient relationship
Health care information privacy
Bioethics
Professional licensure
In your second year you will also complete a Capstone Project related to Health Care Law under the guidance of a faculty member or practitioner advisor. Your project must demonstrate that you are able to apply at least three of the program's core competencies to a practical challenge.
Curriculum

What you'll need to complete to earn your MS in Law degree.

Learn more

Course Descriptions

What is covered in the MS in Law courses.

Learn more

Career Benefits

How the MS in Law coursework applies to different career paths.

Learn more
Alumni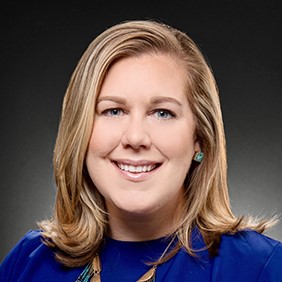 Andrea Fellows '19
"I received an education that allows me to understand the inner workings of government and the legal jargon specific to public health," she says. "I've been able to take all that knowledge from the classroom and put it into practice."
Read Andrea's story