Taking the Women, Leadership & Equality Program to the Next Level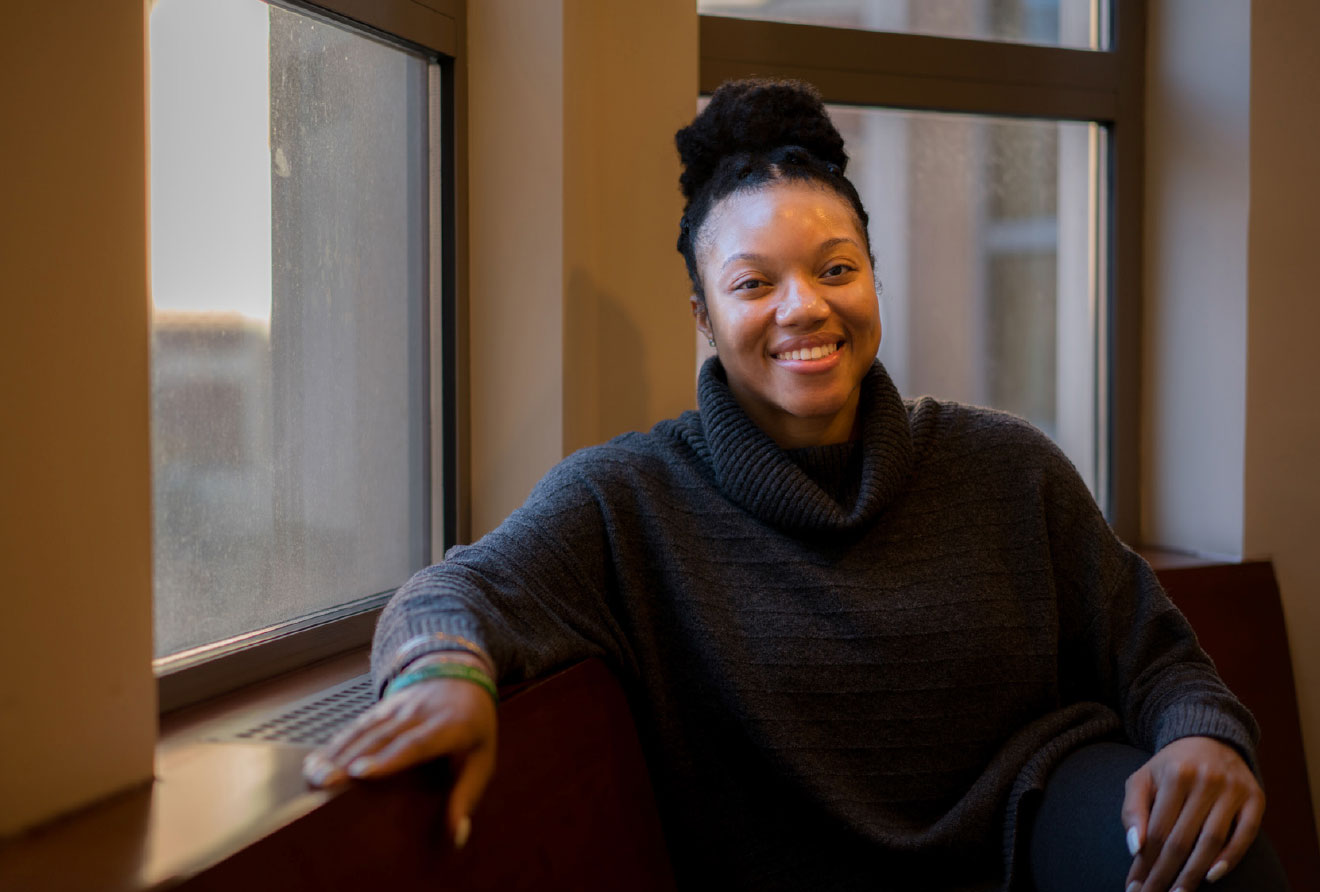 As the WLE Program approaches its 20th Anniversary, we are grateful for the growing support of alumni and friends who are stepping up to make an investment in the program. For many years, women leaders (alumni and non-alumni) have participated in the curricular program by sharing their perspectives on the pressure, obstacles, and dilemmas they faced in achieving their positions. Now, thanks to generous philanthropic support from members of our community, we will be able to enhance our curricular offerings and provide mentoring, networking, leadership training, and other professional development opportunities for our students, alumni, and broader legal community.
The Women's Leadership Circle will help us grow our endowment to support a full time managing director, and will enable us to make even greater strides towards improving gender equality in the legal profession. If a major gift is not possible, please consider making a sustaining gift of $1,000 per year (or $84/month) and join our Sustainers Circle. For more information about how you can get involved, please contact Shara Boonshaft, Assistant Dean for Development & Alumni Relations.
Giving Levels
Champions Circle
Cumulative Gifts or Pledge
of $100,000 or more

Advocates Circle
Cumulative Gifts or Pledge
of $50,000 or more

Empowerment Circle
Cumulative Gifts or Pledge
of $25,000 or more

Sustainers Circle
Donors who make annual gifts of $1,000 or more
Champions Circle (Cumulative Gifts or Pledge of $100,000 or more)
Mark and Joanne Pollak '76
Advocates Circle (Cumulative Gifts or Pledge of $50,000 or more)
Karen Russell Gally '96
Sandra P. Gohn '79
Bruce L. Marcus in memory of Deborah A. Johnston
Mary Louise Preis '83
Empowerment Circle (Cumulative Gifts or Pledge of $25,000 or more)
Ballard Spahr, LLP
The Honorable Andre M. Davis '78 and Jessica Strauss
Laura L. Dunn '14* and the L.L. Dunn Law Firm
Leah V. Durant '04*
Miriam L. Fisher '85
Caroline G. Harris '79
K. Brigid Peterson '04*
Lisa Y. Stevens '04*
Sustainers Circle (Donors who make annual gifts of $1,000 or more)
The Hon. Alison L. Asti '79
Harriet E. Cooperman '78
Letam P. Duson '13*
Joyce J. Gorman '77
Maxine Z. Grosshans
Puja Gupta '08
Ann F. Hoffman '72
Erin Frazee Masini '09*
Cara L. O'Brien '07*
Robert Silva in memory of The Honorable Marion Turnbull Silva '80
Michelle Daugherty Siri '02
Xochitl S. Strohbehn '09
Judith S. Waranch '74

*Rose Zetzer Fellow