2024 Health Law Regulatory & Compliance Competition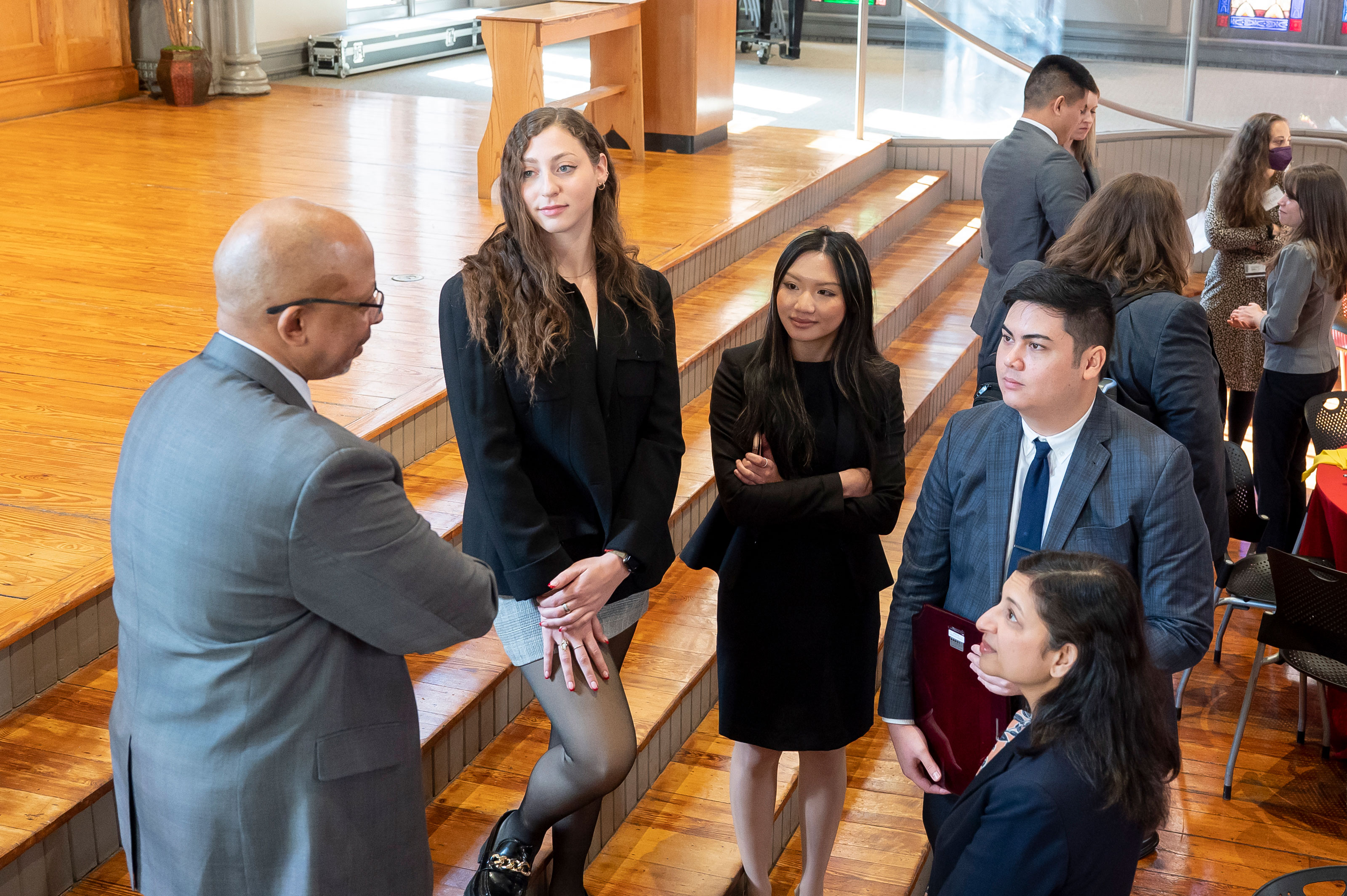 The Health Law Regulatory & Compliance Competition is a unique and innovative competition that challenges students to navigate through the complex regulatory landscape of health care law, including compliance with health care regulations and FDA law.
Call to Compete:
We are pleased to invite participants to compete in-person again in February 2024. The 13th Annual Health Law Regulatory & Compliance Competition will take place at the University of Maryland Francis King Carey School of Law on February 17, 2024. There is no cost to enter the competition. We look forward to hosting you!
Competition Registration:
We encourage teams to complete The Intent to Compete Form no later than December 8, 2023 in order to secure their spot. Please direct any questions to Rebecca Hall at r.hall@law.umaryland.edu.
About the Competition:
The competition requires teams of 2-3 JD candidates to analyze a hypothetical fact pattern involving various interactions between health care stakeholders and entities participating in health care activities that necessitate regulatory and compliance oversight. The fact pattern is given to teams the day of the competition, and students have approximately 1.5 hours to analyze the problem. Teams present their findings and recommendations to a panel of practicing regulatory and compliance attorneys representing a broad range of organizations including law firms, federal government, private industry, and large health care providers. Teams will have the chance to improve their legal research, presentation skills, and substantive health law knowledge, while having the chance to network with students from across the country and leaders in the health law field.
If you would like more information about the competition or have any additional questions, please email Rebecca Hall, Managing Director of the Law & Health Care Program, at r.hall@law.umaryland.edu.
Prizes
1st place team:
Complimentary copy of Fundamentals of Health Law book
Complimentary registration to AHLA Annual Meeting
$500 award per student competitor
2nd place team:
Complimentary copy of Fundamentals of Health Law book
Complimentary registration to Fundamentals of Health Law program
$400 award per student competitor
3rd place team:
Complimentary copy of Fundamentals of Health Law book
Complimentary registration to Fundamentals of Health Law program
$200 award per student competitor