ASLME's 46th Annual Health Law Professors Conference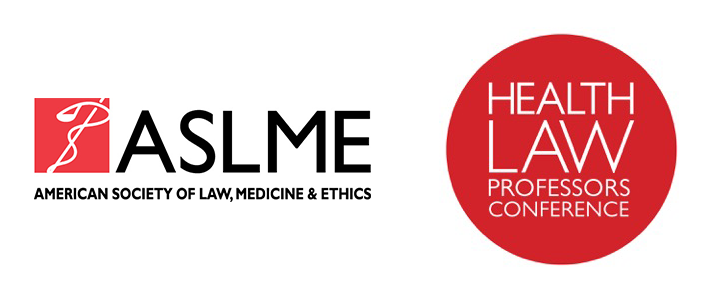 June 7 - 9, 2023
Hosted by the Law & Health Care Program at the University of Maryland Francis King Carey School of Law
Together with the American Society of Law, Medicine & Ethics (ASLME), my faculty colleagues, administrators, and students, we look forward to welcoming you to the 46th Annual ASLME Health Law Professors Conference at the University of Maryland Francis King Carey School of Law in downtown Baltimore, Maryland, from Wednesday, June 7 to Friday, June 9, 2023.
The Law & Health Care Program and the University of Maryland Francis King Carey School of Law are thrilled to be working with ASLME to host this wonderful conference here in Baltimore once again (we previously hosted in 2006). We will be posting the Agenda, Conference Program, and other specifics here, so we hope you will bookmark this page to revisit and find those details!
Maryland Carey Law's Law & Health Care Program was founded nearly 40 years ago in 1984 as one of the first specialty programs of its kind, and we just celebrated the 25th class of health law certificate recipients. Our faculty, rich health law curriculum, and location on a thriving interdisciplinary professional campus, all in a city known for its world class healthcare systems, have helped the Program grow and evolve year after year. The Law & Health Care Program also frequently collaborates with Maryland Carey Law's preeminent programs and faculty in areas like public health law, bioethics, environmental law, cybersecurity and crisis management, intellectual property, dispute resolution, international human rights, immigration, and gender and family law.
Maryland Carey Law is situated in the heart of downtown Charm City, within easy walking distance of multiple hotels, theaters, stadiums, the Inner Harbor, and the light rail station, making it easy to get to Baltimore Washington International Airport in approximately 15 minutes. Plan to stay at one of the multiple hotels within walking distance of the Maryland Carey Law campus to enjoy all conference events and opportunities – you can find our hotel recommendations and room block information below.
Be sure to check out our links as we update them for things to do in the greater Baltimore metropolitan area, as well as nearby dining options. Temperatures in Baltimore in early June will be warm, and perfect for exploring Baltimore's Inner Harbor, museums, and historical sights, and you are less than an hour by car from beautiful Annapolis, our state capital, and Washington, DC.
We will be sharing additional information as we get closer to the conference and look forward to welcoming you to Baltimore and Maryland Carey Law for an enriching and stimulating few days.
Warmest wishes,
Diane E. Hoffmann
Jacob A. France Professor of Health Care Law
Director, Law & Health Care Program
University of Maryland Carey School of Law
DHoffmann@law.umaryland.edu