C-DRUM offers customizable, fee-based communication, conflict management, solution-focused, and relationship improving services. We prioritize understanding our clients' needs and presenting the best options.
Whether you are looking for training, need a facilitator for a meeting, or want an assessment of your conflict management system we will work with you to meet the unique needs of your organization or group. We specialize in dynamic, interactive professional development and services tailored to individual client and organizational. A variety of formats including on-site and on-line services, synchronous and asynchronous training modules, and drop-in consultation hours are offered. Large and small group trainings of various lengths and "train-the-trainer" models are available.
To discuss your professional development or service needs, please contact C-DRUM at 410-706-4270 or cdrum@law.umaryland.edu.
Our Clients Have Included:
Maryland Municipal League
Maryland State Bar Association
U.S. Department of Transportation
University of Maryland, Baltimore
District Court of Maryland
The Johns Hopkins University
Maryland State Department of Education
Maryland Public Television
School districts across Maryland
Maryland Judiciary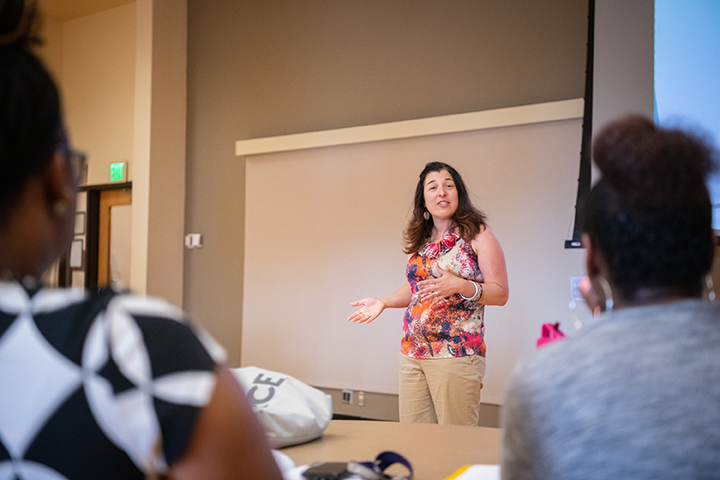 We offer a wide variety of training and workshops to meet the unique goals of your organization or group.
Communication 101
Understanding Conflict and Conflict Styles
Giving and Receiving Feedback
Strategic Negotiation
Strategic Negotiation for Women
Preventing Conflict and De-escalation
Workplace Conflict Management
Basic Mediation Training (40-hours)
Advanced Mediation Training: ethics, skills and drills, power dynamics
Peer Mediation Coordinator Training
Peer Mediator Training
Our staff are trained and experienced neutrals in a variety of processes.
Mediation
Facilitation
Conflict Coaching
Restorative Circles
With free resources and a variety of fee-based training, we can help your learning community get the most out of restorative approaches.