The Ronna K. Jablow Mediation Fellowship provides annual fellowship support for Maryland Carey Law students to work with a community mediation center.
2023 Jablow Fellowship Application (applications closed for 2023)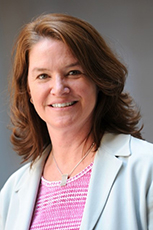 The fellowship was established in loving memory of Ronna K. Jablow, an attorney who found her true passion in mediation. After practicing law, she became a community mediator and went on to become the director of the alternative dispute resolution (ADR) program at the Baltimore City Circuit Court. Under her leadership, ADR programs were strengthened and expanded. She also partnered with the Mediation Clinic at Maryland Carey Law, providing opportunities for law students to learn about court-based mediation. Learn more about the life and legacy of Ronna K. Jablow.
In 2022 the Jablow Mediation Fellowship celebrated five years of summer fellows. The purpose of the fellowship is to continue Ronna's legacy in advancing the cause of alternative dispute resolution and supporting conflict resolution in the community. Each fellow will receive a stipend of approximately $6,000 to work 400 hours during the summer in which the grant is awarded.
The fellowship creates an opportunity for law students to address conflicts and social challenges through the lens of community-based dispute resolution. The fellowship will include learning about the broader social issues and policy issues impacting communities and individuals. Each fellow may receive basic and advanced inclusive mediation training and other relevant training as required. The fellow may have an opportunity to work on program development, research and writing, or mediation services, depending upon the needs of the community mediation center and the interests and training of the fellow.
Fellows will work with Community Mediation Maryland (CMM) to support its coalition of 18 grassroots mediation programs serving the state of Maryland. The 18 individual centers provide free mediation services for neighborhood, family, business, school, and personal conflicts. CMM aims to address social issues by finding out where relationships matter, and finding ways to bring mediation to those situations. The community mediation centers work in partnership with courts, schools, grassroots organizations, and government agencies to ensure access to mediation at any stage of a conflict.
CMM advances collaborative conflict resolution in Maryland through educating the public, providing training and quality assurance, conducting research, and creatively applying mediation to social challenges. The area of focus for the fellow will vary annually based upon the needs of CMM.