Alumni Profile: Andrew Brought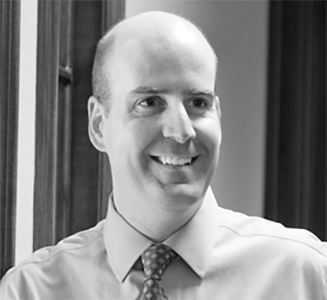 Andrew Brought ('02) Andrew counsels manufacturers and businesses with complex environmental and OSHA matters with Spencer Fane LLP in Kansas City, Missouri. He currently serves on the firm's Executive Committee and has held other leadership positions at the firm, including co-chair of the firm's Environment and Energy practice group.
Drew knew he wanted to practice environmental law and specifically picked Maryland's Environmental Law Program because of its talented faculty and adjunct professors, the depth of its course offerings, the strength of its clinical programs, and the access to a variety of job markets. During law school, he clerked with the U.S. EPA-OECA and DOJ-ENRD, and he also served as a student attorney and teaching assistant in the law school's Environmental Law Clinic.
Growing up in Annapolis, Drew knew you had to be flexible to follow the winds of opportunity when they arose. He began his legal career as an environmental associate with Baker Botts in Houston, after a one-year judicial clerkship with the Maryland Court of Special Appeals. While in Texas, Drew expanded his practice beyond environmental issues and began helping companies with workplace safety incidents that involve the intersection of environmental, health, and safety (EHS) issues.
His wife and his love of barbeque took him to Kansas City in 2006. "Every day I come into the office with a different challenge, whether it is helping with a reuse scenario of a former manufacturing site, negotiating a sale agreement for a company with a portfolio of environmental risks, litigating for fair and equitable cleanup allocations, or helping a business understand its EHS compliance obligations."
Never one to be deterred by hard work, helping businesses in the private sector has taught Drew that his clients simply want solutions to their problems: on-time, efficiently, and with simple explanations. Drew advises law school students, prospects, and younger attorneys to remain resilient and persevere even when their initial goals change, because there is rarely ever only one path to success.
Alumni Profile: Hilary Jacobs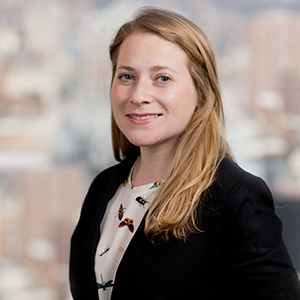 Hilary Jacobs ('15) Hilary is an Associate at Beveridge & Diamond, PC in Washington, D.C. Hilary represents clients in litigation arising under the Clean Water Act, as well as helping them defend toxic torts and class actions. She also counsels clients on a number of subjects, including water rights and renewable energy regulations.
While at UM Carey Law, Hilary served as a law clerk in the U.S. Environmental Protection Agency's Office of Enforcement and Compliance Assurance, Water Enforcement Division, and served as Articles Editor for the Maryland Law Review. She also worked in the University of Maryland's Environmental Law Clinic to assist a Baltimore community prevent an environmentally harmful development in their neighborhood, and received the Community Scholar Prize for her significant contributions to this work. As a part of her work at the Clinic, Hilary also co-authored a report documenting environmental justice issues in the state of Maryland.
After working as a Summer Associate at Beveridge & Diamond during the summer after her second year at Maryland, Hilary realized that positive change in the law and with individual actors can often be best achieved through collaboration with the private sector. After graduation, she started working for Beveridge & Diamond as a full-time Associate.
Hilary encourages students to take advantage of the diverse opportunities to get involved with environmental law at Maryland. "When I first joined the firm, I was immediately assigned to work on a 15 year-old case involving constitutional law and the Clean Water Act going to trial in just a few months. Maryland's Environmental Law Program – in particular, the Environmental Law Clinic and the diverse array of environmental law classes – helped prepare me to seize this opportunity and meet its challenges head-on."
Alumni Profile: Jayni Lanham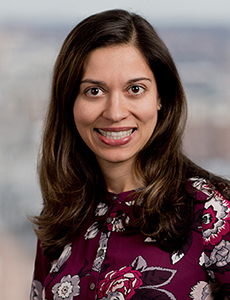 Jayni Lanham ('08) Jayni is a Principal in the Baltimore office of Beveridge & Diamond, P.C. Jayni's practice at Beveridge & Diamond focuses on litigation and regulatory counseling on federal and state environmental, health, and safety (EHS) laws and related common law matters. Jayni represents clients from a broad range of industries in litigation involving EHS issues, with a particular focus on pre-trial motions practice, complex discovery, and the development of effective technical defenses. As a leader of Beveridge & Diamond's Occupational Safety and Health practice, Jayni also advises companies on worker health and safety issues, assists with preparing for and responding to OSHA inspections, and defends enforcement actions and litigation arising under the Occupational Safety and Health Act and its state equivalents. Jayni draws on the breadth of her experience with EHS regimes in the regulatory, enforcement, and litigation contexts to help clients assess risk, develop compliance strategies, reduce the risk of future litigation, and obtain successful outcomes should enforcement or litigation arise.
At Beveridge & Diamond, Jayni has also had the opportunity to provide pro bono services to individuals and organizations in a variety of civil litigation, immigration, and criminal expungement matters. One of her most rewarding experiences as an attorney involved the representation of a family that was displaced from its home for seven months because of a mercury spill. Jayni's advocacy on behalf of the family enabled them to obtain a favorable settlement for the expenses and hardship incurred during the cleanup of their home.
Jayni learned about Beveridge & Diamond and its work in environmental law from her professors and fellow classmates when she was a student at the University of Maryland School of Law. Jayni came to the University of Maryland with a desire to pursue a career in environmental law because of her intersecting interests in law, policy, science, and technology, and took advantage of the numerous opportunities provided by the Environmental Law Program. Jayni participated in the Environmental Law Clinic, was an active member of the Maryland Environmental Law Society, served on the Maryland Law Review, and earned the Certificate of Concentration in Environmental Law. She also pursued several internship opportunities in the area of environmental law, working with the Maryland Office of the Attorney General at both the State Highway Administration and the Maryland Department of the Environment. These experiences helped Jayni to secure a summer associate position with Beveridge & Diamond between her 2L and 3L years, and that experience led to an offer for employment following law school.
Outside of work, Jayni devotes her time to raising her twin sons and promoting fitness and health in her community. She enjoys bike rides with her family, competing in triathlons and running events, and serving as a running coach and fitness instructor to women in all stages of motherhood. She also led an effort to establish an urban community garden in her neighborhood.
Alumni Profile: Jonathan Nwagbaraocha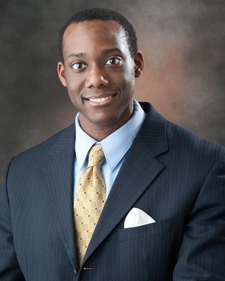 Jonathan Nwagbaraocha ('05) Jonathan currently works as Counsel for Xerox. In addition to being on Xerox's in house counsel team, Jonathan in an environmental, health, safety & sustainability and compliance leader for Xerox Corporation where he advises on various environmental, health, safety and sustainability matters throughout operations as well as related areas within supply chain and procurement and enterprise governance on a global basis. In both roles, he uses his experience, practical compliance knowledge and project management skills to provide legal advice and design innovative compliances processes. Prior to his work at Xerox, Jonathan was an Environmental, Health, and Safety Consultant for Enhesa, Inc., an international environmental, health and safety (EHS) consulting firm with offices in Brussels, Belgium and Washington, D.C. where he regularly drew from his studies in the Environmental Law Program to analyze United States, Canadian, and Nigerian EHS laws and regulations. Jonathan has also presented a webinar on Global Pollutant Reporting Programs addressing the costs and implications of pollutant reporting for multinational corporations. Jonathan worked with consultants from around the world and enjoys the challenges and rewards of international collaboration.
Previously, Jonathan clerked for the Honorable Vicki Ballou-Watts in the Circuit Court for Baltimore City and worked as a Family Advocate Attorney at the Coalition to End Childhood Lead Poisoning. As a Family Advocate, Jonathan represented families with lead poisoned children and assisted in researching and drafting legislation related to unsafe residential and occupational exposure to lead.
Jonathan's study at Maryland included participation in the environmental clinic as well as the environmental moot court competitions which sharpened his writing and oral advocacy skills. When asked about the University of Maryland School of Law, he responded, "The University of Maryland School of Law has an outstanding Environmental Law Program with knowledgeable and helpful professors."
Alumni Profile: Joel Fedder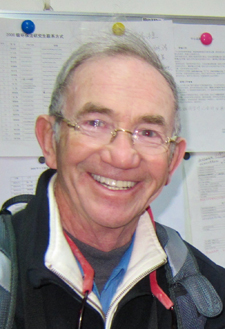 Joel Fedder ('58) along with his family has been huge supporters of the environmental law program over the years. In 2013, Joel D. Fedder and his wife, Ellen, pledged one million dollars to support the Environmental Law Program. Joel Fedder was counsel for Fedder & Garten P.A., in Baltimore. This generous gift from the Fedders, long-time friends of the program, endowed two initiatives they have previously funded: the Fedder Lecture and Dinner, which brings an outside scholar to the school to discuss prominent environmental issues; and the Fedder Scholars Program, which provides grants for students to participate in the annual IUCN Academy of Environmental Law Colloquium. Over the year's student have been given the opportunity to present papers all over the world, thanks to the Fedder's Generosity.
The Fedder's' generosity goes well beyond funding these initiatives.
The additional funding generated by the Fedder endowment supports the Environmental Law Clinic. While the continuation of these grants is imperative, and the program's commitment to these grantors remains steadfast, endowed funding from the Fedders and others will become increasingly necessary as the Environmental Law Clinic aspires to recruit senior attorneys to join the team and continue the important work of protecting Maryland's environment.
"We appreciate Joel and Ellen's forward-thinking first step toward permanent, endowed funding for the Environmental Law Clinic," notes Robert Percival, professor and director of the Environmental Law Program. "This endowment is truly a transformative gift for the program."
Fedder cited many reasons for his generosity toward the program. First, is his passion for environmentalism and, specifically, his desire for society to address climate change. For years, Fedder has studied the science of climate change and lectured on the subject to a variety of audiences.
Understanding the long-term importance of addressing climate change, Fedder has sought both to inspire and to support environmental law students whose career goal is to be "a friend and advocate for those who cannot speak for themselves, namely the flora and fauna that populate our beautiful Planet Earth." Another reason Fedder cites is the "joy" of developing young attorneys and the satisfaction of making a difference in the career paths of Maryland Carey Law students.
Fedder also wanted to inspire others to give to the law school. As a member of the law school's Board of Visitors, he worked hard to increase the financial support available to Maryland Carey Law and has asked other philanthropic supporters to follow in his footsteps—to find some legal issue they are passionate about and support students who share that same passion.
Over-arching all of these reasons is a simple maxim: "success is best when shared."
The Environmental Law Program is deeply grateful to Joel and Ellen Fedder for their gift, which continues to inspire and support future generations of law students. Joel passed away in ( year?) but his legacy continues to help the environment and UM Carey law every day. We hope that Joel's words and deeds will also inspire our alumni and friends to deepen their ties with the Environmental Law Program.
JOEL FEDDER '58––GIVING BACK TO THE LAW SCHOOL AND THE GLOBAL ENVIRONMENT
Interview by Alexandria Millard ('11)
As the law school prepared to host the International Environmental Moot Court Competition in February 2010, we spoke with Joel Fedder '58, founder of the Fedder Environmental Fund, about his experience with environmental law and his contribution to the Environmental Law Program. The Fund has significantly enhanced our environmental law program, and it will enable us to host the IUCN Academy of Environmental Law Colloquium in 2012, a week-long gathering of more than 200 environmental law professors from throughout the world. We are most grateful to Mr. Fedder for his generosity and his support of our program.
Q: How did you become interested in environmental law?
A: I have always been an outdoors person. When I was young, I hunted and fished, and I loved the environment. When I was in law school, environmental law courses were not available––I specialized in tax law and real estate. I spent 27 years practicing tax law, and also worked as an accountant. I actually became interested in environmental law through the Sierra Club. I joined them on a trip to the Arctic National Wildlife Refuge in Alaska––we camped for a week, sleeping on an icy reef in the ocean. After the trip, I was inspired to study ANWR wildlife and the Indian tribes in that region. I saw the importance of protecting subsistence livelihoods, which the drilling would destroy. I now study and give lectures on climate change.
Q: How did you conceive of the idea of the Fedder Environmental Fund?
A: I created the Fund to train young lawyers and encourage them to get into the environmental arena. This way, they can take on the bad guys––the polluters. I wanted to help attract the kind of people to the school who are keen to take advantage of those opportunities and make a difference. I also felt I owed something back to the law school. The school enabled me to build my career in law.
Q: What advice do you have for law students interested in environmental law?
A: I advise them to pursue their passions. Think about what makes you want to get up and hit a home run every day. For me, I wanted to go out and be my own person. Money is not the only thing in life––it is important to think about public service; your contribution to society. Incorporating these considerations in your work will lead to a very satisfying career. Some good places to look for employment are the state and federal government, as well as nongovernmental organizations such as the Natural Resources Defense Council, the Sierra Club, and Earth Justice. One last thing: remember that your passions may change, and be open to that. Try different things, find out where your interests lie and pursue them.
Alumni Profile: Elizabeth Totman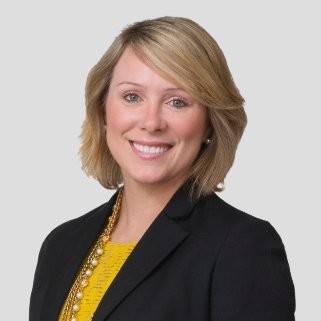 After graduating from Harvard University, Elizabeth Totman Vis ('13) started her environmental career as a spokesperson for the United States Environmental Protection Agency ("EPA") in its New York City offices. She was the firewall between EPA's Legal Counsel, Remedial Project Managers, Risk Assessors, and On-Scene Coordinators, and national, state and local media. Her role was to be the voice for the Agency by handling all press inquiries regarding some of the nation's most toxic waste sites. In times of national disasters and emergencies, Elizabeth was deployed to work closely with other federal agencies, including the United States Coast Guard, the Bureau of Alcohol, Tobacco, Firearms and Explosives, and the FBI, to ensure that accurate information was being communicated to the press and the public. She responded to the CAPECO Oil Refinery explosion in Puerto Rico, the Deepwater Horizon incident, and was stationed in Texas for several weeks in the aftermath of Hurricane Ike.
To be successful in her job as spokesperson, Elizabeth had to immerse herself in environmental issues, including technical and legal matters. A turning point in her career came when the City of New York was challenging a Superfund listing of the Gowanus Canal—a grossly-contaminated waterway that runs through Brooklyn, New York. This high profile case grabbed extensive national attention. The representatives for the City of New York were attorneys—and Elizabeth began to consider becoming an attorney herself.
Elizabeth chose a top environmental legal curriculum at the University of Maryland. She took every single class that Professor Robert Percival offered and earned a certificate in Environmental Law; she was pushed to become a better competitor (and, ultimately, lawyer) with guidance from William Piermattei who helped coach her and her teammates to become National Moot Court Semi-Finalists at Pace Law School's Environmental Moot Court Competition. Elizabeth also worked with a solo practitioner on a Fourth Circuit case touching on EPA's Brownfields program, and wrote portions of a successful brief in opposition to the petition for a writ of certiorari before the United States Supreme Court.
Post-law school, Elizabeth made her way to Houston, Texas, where she worked at an environmental boutique law firm and honed her environmental legal skills further, working on issues ranging from air, water, and waste, to compliance, enforcement, litigation and transactions. She was fortunate to work for two of the top-ranked environmental attorneys in Texas and is indebted to them for their training.
Currently, Elizabeth is the Environmental Senior Counsel for Occidental ("Oxy") Petroleum. Her work also runs the gamut on environmental issues, from compliance counseling to drafting contracts, with particular focus on water and air matters in Texas and New Mexico. Every day, she gets to work in a team setting with other lawyers, regulatory experts, engineers, and biologists on all matters environmental. She is proud to work for a company that is proactive, and not reactive, in its operational approach to safeguarding the country's natural resources and the environment.
Elizabeth went to law school knowing that she wanted to become an environmental lawyer. And while this decision was deliberate and focused, the world that opened up because of the experiences afforded her due to her Maryland education was completely unforeseen. The classes, the professors and faculty, the opportunities that Maryland's Environmental Program created, have provided a strong foundation for Elizabeth to have the career that she has worked so hard for.