TEA Project Featured at World Justice Forum
Thu, 02 May 2019 09:32:00 EDT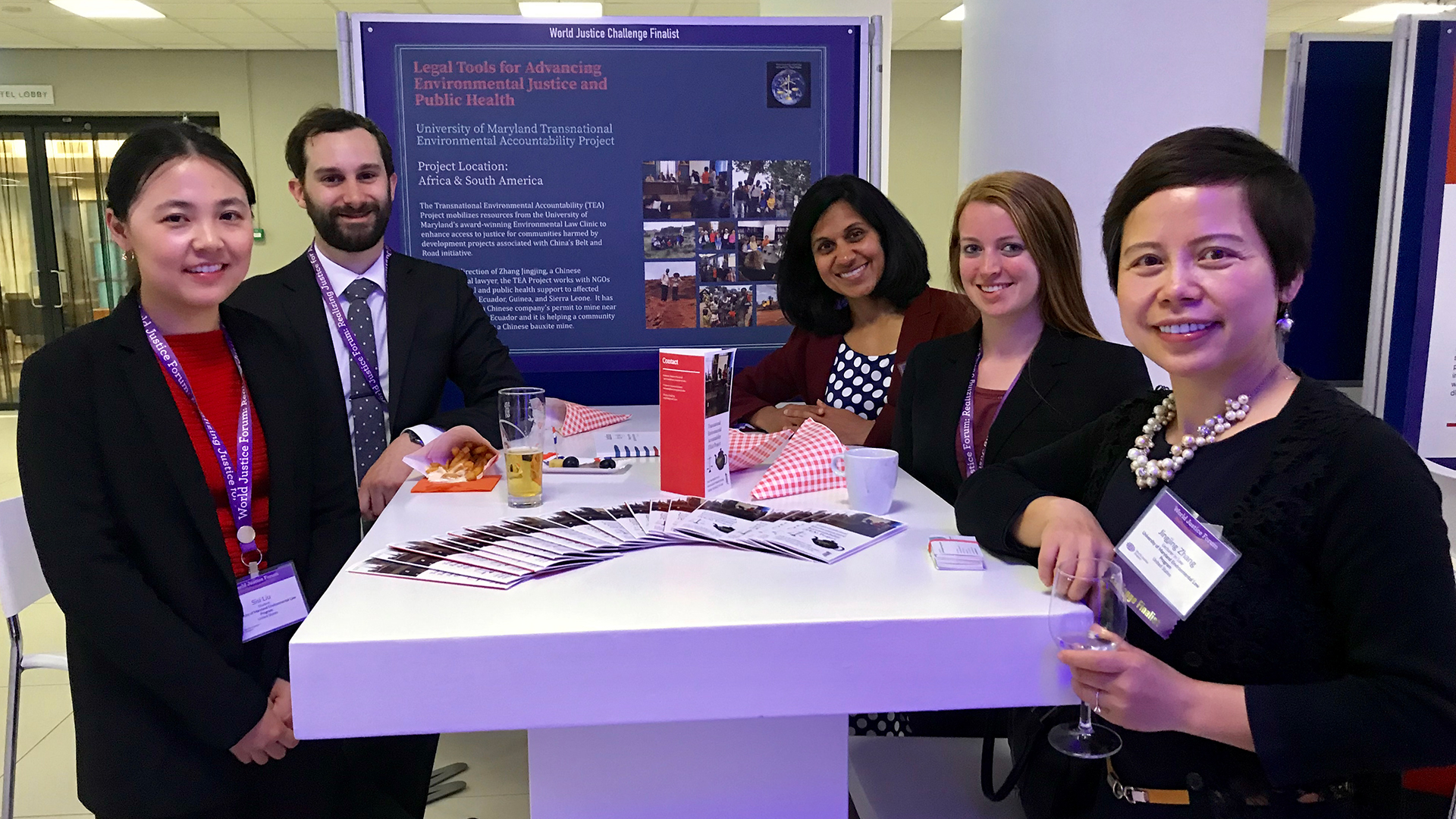 Maryland Carey Law's Transnational Environmental Accountability (TEA) Project was featured at the World Justice Forum held in The Hague from April 29-May 2. The TEA Project enlists students from Maryland's Environmental Law Clinic and Global Environmental Law Seminar to help communities in Africa and South America who are affected by China's Belt and Road development projects.
More than 700 people from 320 organizations in 70 countries participated in the World Justice Forum. At the Forum, Maryland Environmental Law Clinic Director Seema Kakade led a session on access to justice jointly with representatives of the United Nations Environment Programme and the American Bar Association's Section on Environment, Energy and Resources. Environmental Program Director Robert Percival made a presentation describing the work of the TEA Project. Three TEA Project students, Sisi Liu, Emily Schenning and Harrison Scherr, also participated in the Forum.
In June a multidisciplinary group of students and faculty working with the TEA Project will travel to Guinea to assist a community affected by a massive bauxite mine owned by a Chinese company. Lecturer in Law Zhang Jingjing will lead the group which includes students and faculty from the Law School, School of Medicine, and School of Public Health. Also participating in the trip will be a representative of Friends of Nature China, a TEA Projet partner.