Members of the Maryland Carey Law School Club are philanthropic leaders committed to sustaining the law school's ability to educate future leaders and shape law and policy. Donors who give $1,000 or more during the fiscal year (July 1–June 30) become members of the Maryland Carey Law School Club.
Members of the Club receive extended invitations to special events like the annual family-friendly crab feast, networking opportunities, quarterly newsletters apprising them of current developments, and exclusive information on new opportunities and achievements of the law school.
Alumni who graduated within the last decade have a unique and affordable opportunity to turn a donation to Maryland Carey Law into an ongoing enrichment and networking opportunity with peers and other professionals.
Through special events and outreach, recent graduates have exclusive opportunities to engage with leaders in the Maryland Carey Law School Club. By making a gift, recent graduates are granted access to network with alumni, senior faculty, administrators, and leaders in our philanthropic community. Membership is renewable on an annual basis (July 1- June 30) and tiered as follows:
| | |
| --- | --- |
| Alumni Classes 2013 - 2012 | ~ $800 and above |
| Alumni Classes 2016 - 2014 | ~ $400 and above |
| Alumni Classes 2022 - 2017 | ~ $100 and above |
| Current Students | ~ $1 and above |
For more information on the MCLSC and to learn more ways to stay involved at Maryland Carey Law, please contact Yary Lim, Assoc. Director of Annual Giving & Alumni Relations at ylim@law.umaryland.edu or 410.706.2147.
Welcoming Our New MCLSC Committee Co-Chairs
In all my years of service in this philanthropic leadership society and as a member of the Board of Visitors at Maryland Carey Law, I cannot tell you how proud I am of the alumni and friends who have answered the call to lead, to inspire, and to give back during this challenging time. Thank you for rising to the occasion.
It is with pride that I close out my tenure as Chair of the Maryland Carey Law School Club (MCLSC) knowing that this philanthropic leadership society continues to evolve and represent the rich diversity of our law school. It is my pleasure to introduce you to Joanne Pollak '76, Barry Herman '99, Xochitl Strohbehn '09, Letam Duson '13.
Together these loyal members of the MCLSC will continue to energize and lead the law school club in the years to come. Please join me in welcoming them as Co-Chairs of the Maryland Carey Law School Club and thank them for their committment and service. They represent the best that our alumni community offers and are eager to share with you why they are continually inspired to give back to Maryland Carey Law and support our law students.
Sincerely,
Chuck Tatelbaum '66
Former MCLSC Chair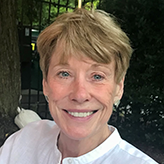 Joanne Pollak, '76, Retired General Counsel, The Johns Hopkins Health System and Johns Hopkins Medicine; formerly, Partner, Piper & Marbury (now DLA Piper): I support Maryland Carey Law School in several ways – the Women, Leadership & Equity Program, the new Donald B. Tobin Professorship Endowment and the MCLSC. I came to the Law School in 1973 and benefited from the School's courses in the emerging area of health care law and the support for women lawyers who were a new phenomenon in the law. With the School's help, I became one of the first women joining a major Maryland law firm and creating a new health care department within the firm. I believe it is essential to support the Law School with its unique tripartite missions of law, practice and citizenship.
Barry Herman '99, Partner, Womble Bond Dickinson (US) LLP: I am a member of the Maryland Carey Law School Club because I greatly value the education I received and want the school to continue to excel. I was a newlywed when I entered law school and my wife and I paid for law school without help from my parents. I chose Maryland in part because in-state tuition was so reasonable; I had no idea the professors would be so great. I learned so much from my experience in the clinic, from adjunct professors at the top of their field, and I also received incredible support from the Career Development Office. I love the law school and am proud that it has continued to graduate well-rounded, diverse attorneys who are equipped to become leaders in Maryland and throughout the country.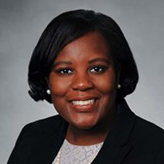 Letam Duson '13, Maryland Office of the State Prosecutor: I support Maryland Carey Law at the MCLSC level because I want to support the current law school students to ensure that they can benefit from the mentorship, litigation training, and other vast resources I was able to access that have enhanced my career and the legal profession as a whole.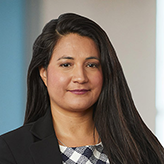 Xochitl Strohbehn '09, Partner, Venable LLP