Conferences & Symposia
2015 Golden Graduates Luncheon
Friday, June 5, 2015
2015 Golden Graduates Luncheon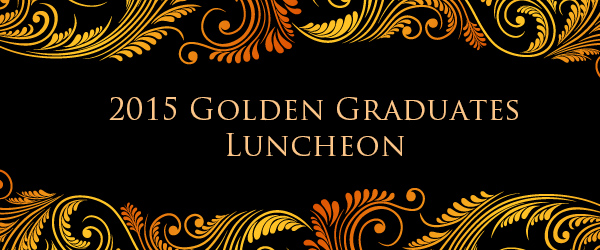 Please join us as we honor the Class of 1965 on the occasion of their 50th reunion.
Your guests are welcome. All alumni who graduated 50 or more years ago are invited to attend.
Friday, June 5, 2015
500 West Baltimore Street
Baltimore, MD 21201
Reception begins at 11:30 a.m.
Lunch begins at noon.