Conferences & Symposia
Peer Mediation: Train-the-Trainers Workshop
November 20-21, 2014
The Center for Dispute Resolution at Maryland Carey Law
proudly presents
Peer Mediation:
Train-the-Trainers Workshop
November 20-21, 2014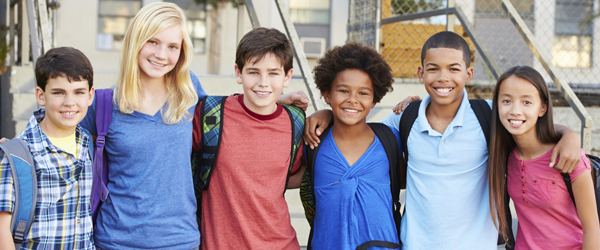 A 2-day workshop designed for Maryland Public School counselors, social workers, teachers, administrators, or student support staff planning to lauch or re-launch a peer mediation program in their elementary, middle, or high school in 2014-2015.
Training Description:
The goal of this course is to provide educators interested in launching or re-launching a peer mediation program with the content material, guidance and advice on how to support an effective peer mediation program. It is primarily for those new to peer mediation.
Two person teams from a school should attend the training with the expectation that both will share in the future training of the peer mediators and support of the program. Each attendee will receive training materials for conducting school peer mediation training. This training is in collaboration with Citizenship Law-Related Education Programs.
Please note attendance for the entire training is mandatory. If attending the entire training is problematic, please consider sending somebody who can.
Dates:
Thursday, November 20, 2014 | 9:00 a.m. – 4:00 p.m.
Friday, November 21, 2014 | 9:00 a.m. – 4:00 p.m.
Lunch will be provided on both days.
Location:
Oliver's Carriage House
5410 Leaf Treader Way
Columbia, MD 21044
Cost:
$130 per person for entire training

Credits:
CEU's available for counselors.
MSDE is an NBCC-Approved Continuing Education Provider (ACEP) and may offer NBCC-approved clock hours for events that meet NBCC requirements. The ACEP soley is responsible for all aspects of the program.
---

Registration is on a first come, first served basis.
Questions?
Feel free to contact Barbara Grochal, Director of School Conflict Resolution Education Programs, with any questions about the logistics or content of the training program at bgrochal@law.umaryland.edu or 410-706-3143.